Grupo Distrelca, C.A. is exploring new opportunities!
Only a few years have passed since we have taken leave from the last century, which in terms of figures is insignificant, However, the local, regional and international changes that have taken place during this very short period are extremely larger than all the changes of the last two decades.
A more open economic policy in which the private sector can contribute more effectively. Such contribution is presented in the form of basic development projects such as chemicals and infrastructural projects such as drainage systems, road networks and other public utilities. Regionally and internationally, the interaction between politics and economic structures. Market indices are expected to be subject to extreme fluctuations and instability.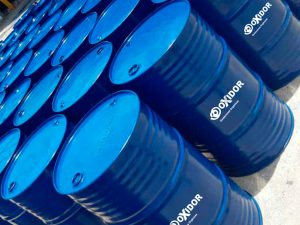 We are motivated with a desire to maintain our professional reputation and thus are capable of conforming to current requirements and future changes. This is also a result of well-conceived studies carried out by the various appropriate managements and follow-ups by the Boards of Directors of Grupo Distrelca, C.A.. General policies and expansion strategies are implemented where an added value is anticipated or complementation to existing products is predictable.
One of the next steps in our corporation is the adquisition of important corporations in our industry. Oxidor, Oxidaciones Orgánicas, C.A. is one of those. Located in Valencia, Edo. Carabobo, Oxidor, Oxidaciones Orgánicas, C.A. is reconized as one of the leader manufacturers of phthalic anhydride in the south american region.
Phthalic anhydride is the organic compound with the formula C6H4(CO)2O. It is the anhydride of phthalic acid. Phthalic anhydride is a principal commercial form of phthalic acid. It was the first anhydride of a dicarboxylic acid to be used commercially. This white solid is an important industrial chemical, especially for the large-scale production of plasticizers for plastics. In 2000, the worldwide production volume was estimated to be about 3 million tonnes per year.
Applications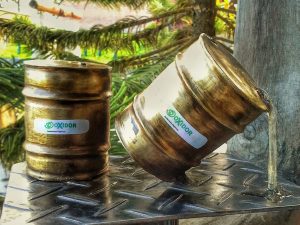 The primary use of phthalic anhydride (PA) is as a chemical intermediate in the production of plastics from vinyl chloride. Phthalate esters that function as plasticizers are derived from phthalic anhydride. Phthalic anhydride has another major use in the production of polyester resins and other minor uses in the production of alkyd resins used in paints and lacquers, certain guys, insect repellents, and urethane polyester polyols.
There are other outlets for this organic compound, and because of all this possibilities Grupo Distrelca, C.A. made the decision of acquiring Oxidor, Oxidaciones Orgánicas, C.A..
Throughout the years, Grupo Distrelca, C.A. has developed management and financial programs that are consistent with international standards and coupled with state-of-the-art process technologies. Human resources development continues to be the training focus of our corporation.
Phthalic anhydride (PA) is produced in two forms molten or liquid and flake. PA is made by the oxidation of orthoxylene over a vanadium oxide/titanium oxide catalyst at temperatures of 380-400 degrees C. (716-752 degrees Fahrenheit) in a multitubular fixed bed reactor. As it emerges from the reactor, the crude PA is solidified on cooling fins, then heated and distilled under a vacuum to a purified chemical .The chemical is molten at or above a temperature of 131 degrees C. (286 degrees Fahrenheit). Flake PA, chemically identical to the molten PA, is produced by cooling molten PA and then flaking the resultant solid.
In examining the condition of the domestic PA industry, we note that PA is used to produce a variety of intermediate products that are then used in the production of end-use products such as paints and other coatings, and an array of plastic products used in the manufacturing and construction sectors. Therefore, demand for PA is influenced primarily by activity in the construction industry, as well as changes in consumer demand for products such as automobiles, boats, and other durable and non-durable goods. In addition, demand for PA tends to be seasonal, with stronger growth during the second and third quarters of the year due, in part, to fluctuations in the construction and motor vehicle industries.